Tjekkid, protecting kids cell phones
Posted by Benedikte Vanderweeën on 03/03/2011
Some months ago, i got the opportunity to design a web site for software to protect children's cell phones. Tjekkid (pronounced "Check It"), is software that protects children so they can't send too many text messages, browse inappropriate web sites or call too much. The mobile software can be controlled by the parents.
The brief
A short description of what was asked
The design had to reflect the subject: Tjekkid is for children but controlled by parents. The design couldn't be too children focussed but should nevertheless attrack children. The website also had to contain the colors of the carrier Euphony Benelux brand: black, gray and orange. The design of a mascot to promote the software was also part of the brief.
I decided to start with a few sketches, as I always do.
Sketching
Searching for the right mascot
I started by sketching a few mascots, I decided i should keep the figure simple and colorful. I was influenced by my 4-year-old little girl's favourite tv-show Pippi Langkous (in english: Pippi Longstocking).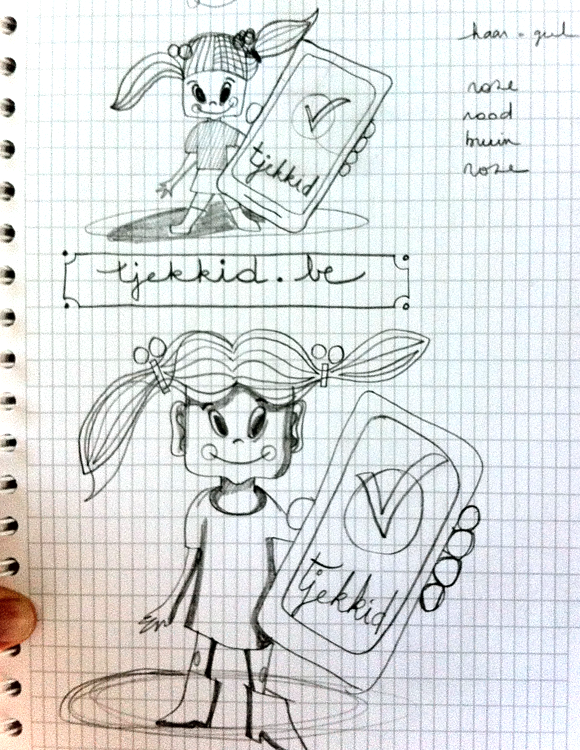 Sketching various Pippi Langkous
The next step was taking my sketches into Adobe Illustrator® and see how I could draw her in simple shapes. I decided not to use the Pen tool often but geometrical shape combinations instead.

the sketching process
After the mascot of the little girl was done, i needed to illustrate "he parental control" or at least a mom or dad protecting the child. I drew a couple in the background, very rough with not much detail and gave them the same color as I used for the website background but in a lighter tint.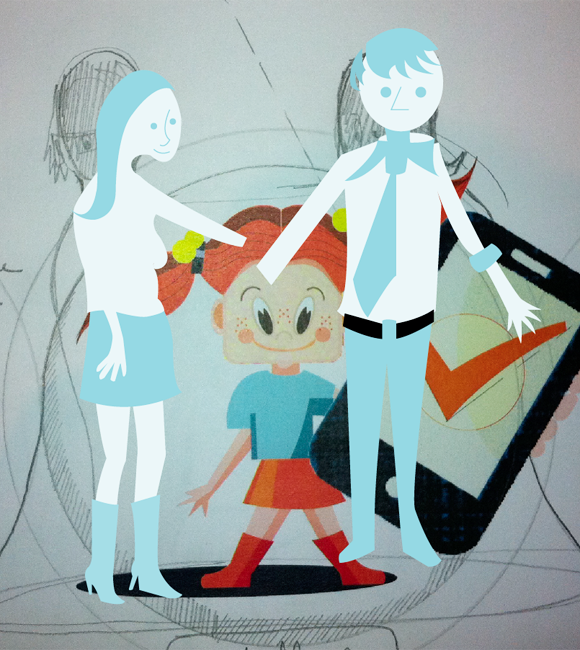 the parents sketch
The website
Integrating the idea into the website
This project was a great exercise for me because I could also code the website. First, I did the Adobe Photoshop® templates with my illustration and logo mascot. I made 4 versions before i started coding. In 1 of the first proposals, I used stockphoto's but that didn't work. In my experience, illustration and stock imagery seldom work together, but that's just a personal taste.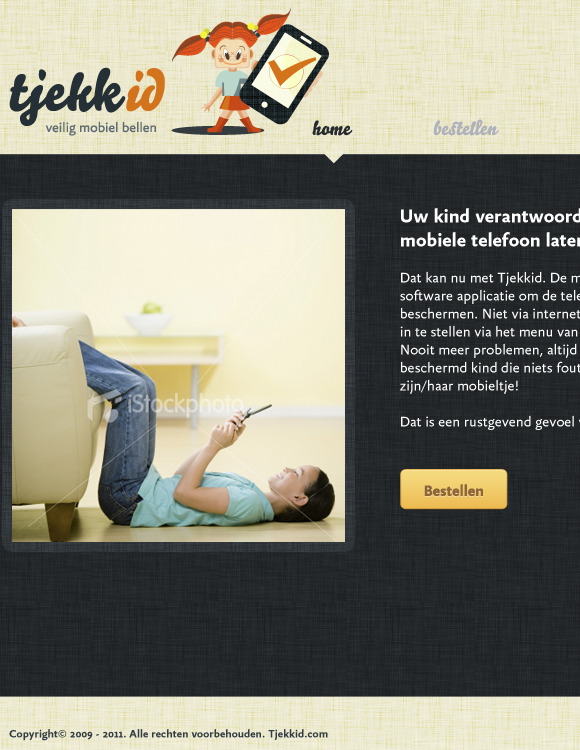 a first template with stock images
The website style
Fonts, textures and colors
For the website, i used FF Yoga Sans, designed by Xavier Duprez with whom I did an interview some time ago.
The website has a custom made texture as background, I wrote a blogpost about the process some time ago: Making fabric textures ...
Online Payment integration
Partners
I worked together with ThisConnect for the business consultant online payment integration. ThisConnect also developed an administration and reporting module for the online payments and registration.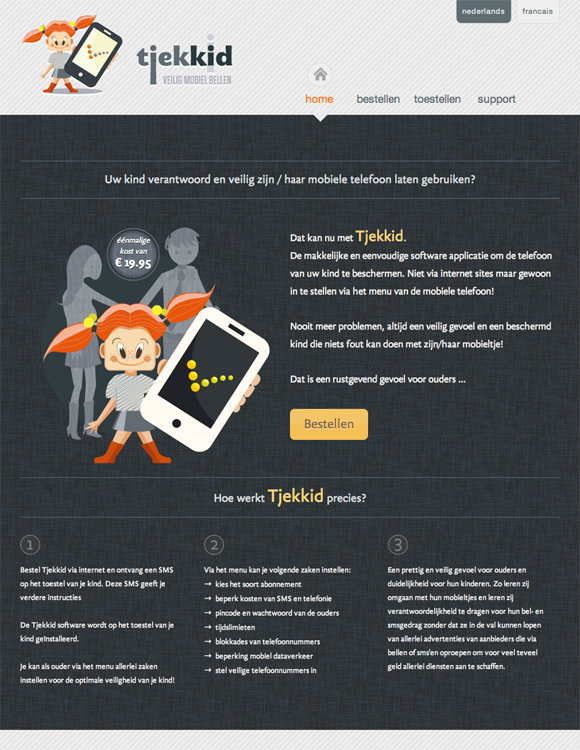 finished website
Visit the website: Tjekkid
---