iPhone tools for the webdesigner, part 1
Posted by Benedikte Vanderweeën on 25/03/2009
From september till november 2008, I stayed in hospital and had 3 surgeries from an acute appendicitis. Sickness can never be avoided, but I can tell: it was a long period without my kids, without Tim and without my work. My stay wasn't catastrophic for Bene, my self running business, thanks to our hospital and income assurance. It was in hospital that Tim bought me this wonderful present: a new iPhone 3G mobile phone. It was - and still is - a fantastic present: I was able to read my mail messages, visit websites, play games, read books, write notes, take pictures and so many more. The long, boring hours in hospital were a lot easier to carry since I got this iPhone. I realized what an amazing tool it really is (without mentioning battery life, of course).
Today, the iPhone is a valuable tool for my work as a webdesigner.
I sum up a few powerful tools for webdesigners for the iPhone.
All tools are available in the iTunes app store, most are free, some others payable.
Color Tool: Color Expert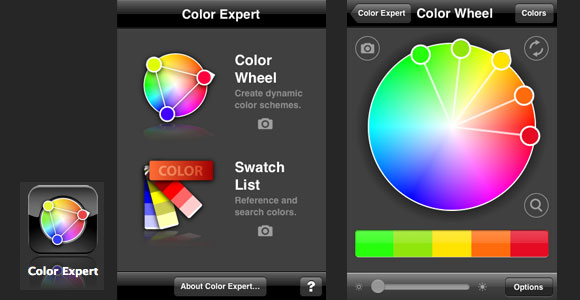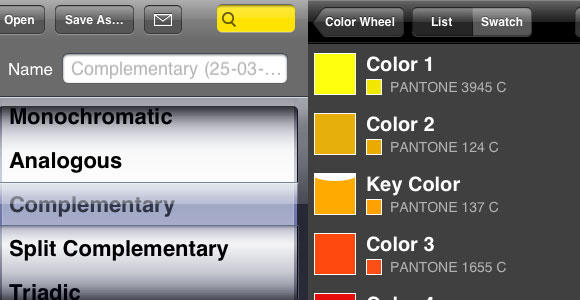 Color Expert from Code Line is an amazing tool for color usage. Not only for webdesign but for color use in general. I will stick to the use for webdesign. Here are a few features:
You can choose between the Color Wheel and the Swatch List. With the Color Wheel you can create dynamic color schemes from a photo or manually from the color wheel. You can also choose a picture from your camera roll.
You can tab with your finger to point the color you want, click done and the wheel will take over.
Color Wheel supports both Artistic (Red-Yellow-Blue) and Scientific (Red-Green-Blue) modes. From there, you can build schemes based on Monochromatic, Analogous, Complementary, Split Complementary and Triatic.
View colors as lists with their Pantone values, RGB values or as swatches to view your color scheme.
Fine tune the colors you're using with Color Wheel's detail view. You can select a swatch library you may be using and let Color Expert find the closest match.
Open and save your work, you can email palettes in rich HTML from your iPhone.
You can add notes to refresh your memory about a color moment.
Color Expert comes with the professional swatch libraries: Pantone, Web Safe Colors and HTML colors.
A very useful one is that Color Expert quickly finds the perfect swatch to match your captured color. With all the details about the color, you easily can find the CMYK values, the Hex values. This conversion tool is really powerful.
Color Expert provides the page number in the color book where you can find the printed color on.
Fine-tune your chosen color with additional tools for shading and hue
HTML/CSS tool: HTML and CSS cheat sheets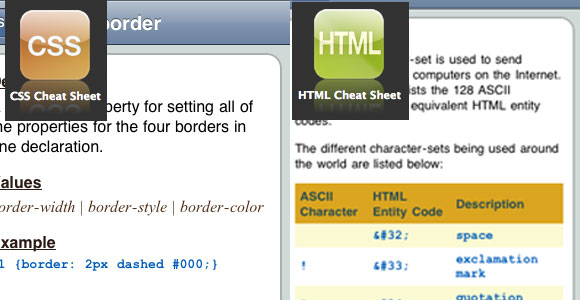 2 applications that are an excellent reference for any webdesigner. A full CSS reference and a full HTML reference. It's like having 2 big, reference books in your pocket, very handy
Document sharing: Files Lite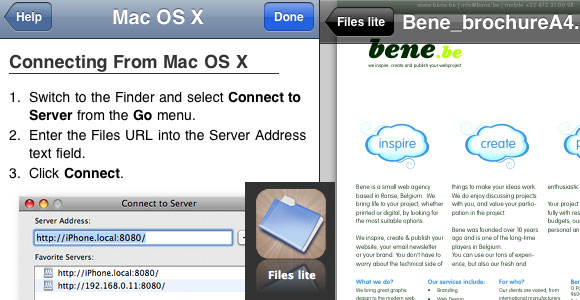 A webdesigner - print designer has a lot of pdf files: mostly your client offers are in pdf format, documents you get from your clients are mostly pdf (or Word, sometimes even PowerPoint), so you have to find a way for opening those files on your iPhone and able to read them. I found the Files Lite (store capacity of max. 200 MB, full version is unlimited) application a useful tool for document sharing, you can share your documents and open the common file formats with it.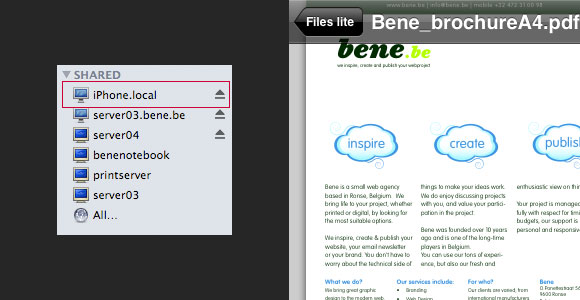 Installing Files lite is well documented. Connect with your iPhone with Finder and click Go > Connect to server. You type the url that is indicated in the install file and you will see the iPhone appear in the left column as a mountable disk. Now you can start drag and drop files to your iPhone and vice versa.
Printing from your iPhone: Print n Share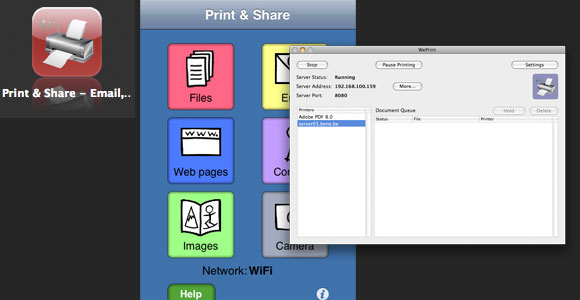 Print n Share is a tool for printing documents from your iPhone to a printer in a network. Print n Share is a simple, elegant iPhone app that enables you to print e-mail, attachments, images, contacts, documents, and Web pages to any network-connected printer you've made accessible via it's free sister program, WePrint. Provided by EuroSmartz, WePrint is a print server that comes in both Mac and Windows versions. Like the iPhone app it supports, it's stable and easy to set up. This is a handy solution when you want to print an attachment from an email.
Font tools: FontShuffle and Whatthefont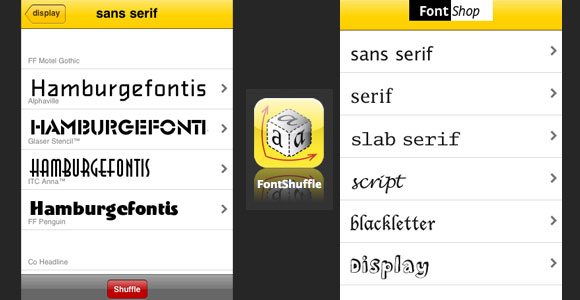 Font tools for the iPhone are numerous. I installed 2 tools: 1 for inspiration, 1 for font recognition. FontShuffle is a tool from Fontshop. The shuffle feature is great for inspiration purpose, you can shuffle between fonts and see a list of suggested fonts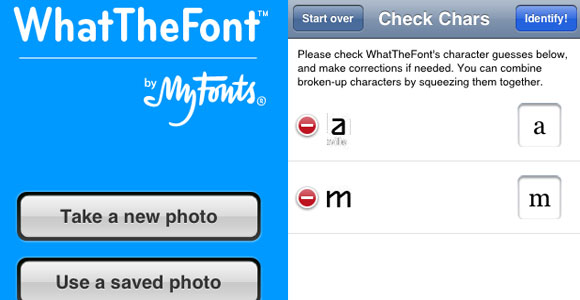 What the Font is a tool that can help you recognize fonts from a picture. Suppose you see a typeface in a magazine but don't know what font it is, you can take a picture of it, crop it to the font area and let the application identity the font. This can be really helpful if you do not own a reference guide for typefaces. What the font has also a website for type recognition.
Final note: I realize that this list is just an extract of the applications available on iTunes. These applications are useful for me and this is what I wanted to share, so I can imagine that there are tons of other useful iPhone applications, please do share them with me, I appreciate your suggestions, thanks
In part 2 I will give an overview of interesting Podcasts for webdesigners, remote desktop tools, social media tools and text and translation tools.
---