IBBT Printed Identity
Posted by Benedikte Vanderweeën on 02/04/2010
I finally took the time to shoot some pictures of the finished printed materials for IBBT's new house style.
Printed housestyle
Folder and cards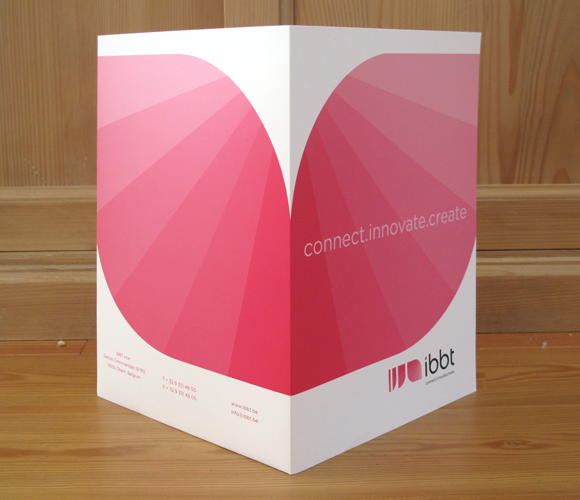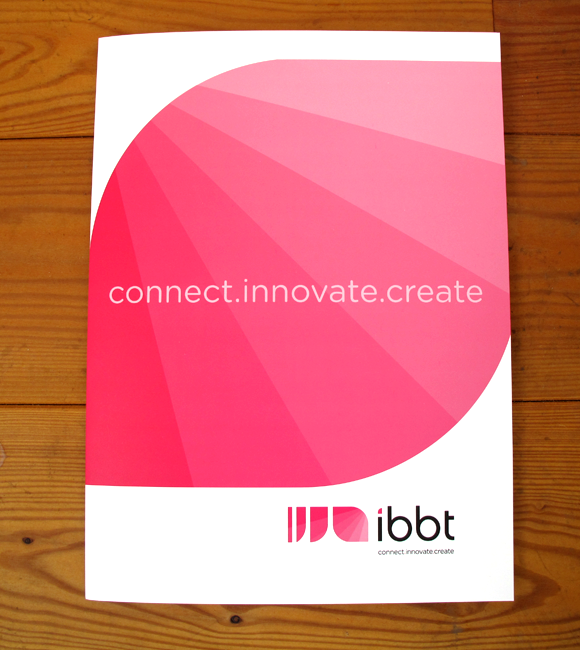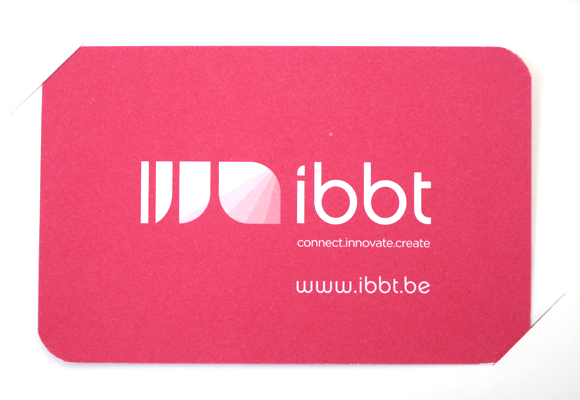 Stationery and envelopes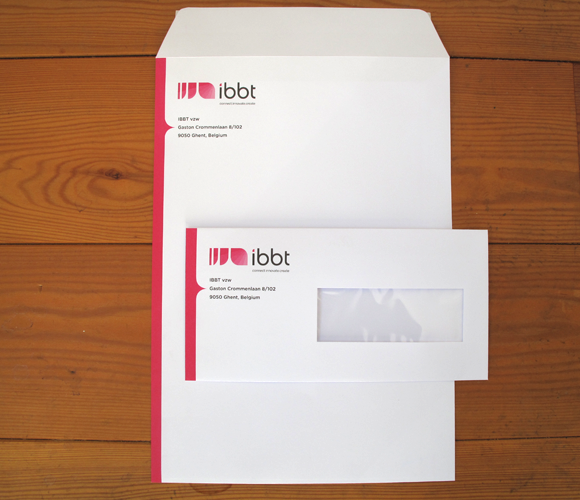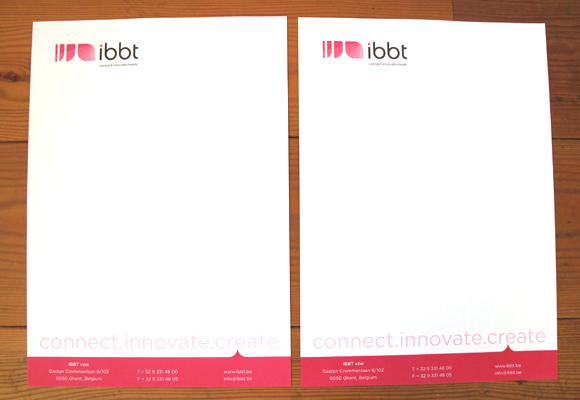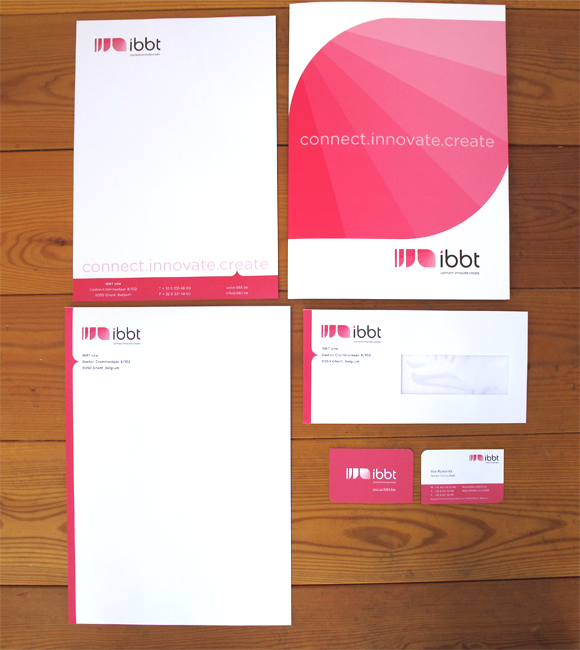 Theme icons
IBBT asked me to design 4 theme icons for use in folders and marketing material. I used the same color palette and style guides as defined earlier on in this project. These are my approved designs for the themes, they had to be designed in english and dutch. Printed theming folders are in the making.
Green ICT - Groene ICT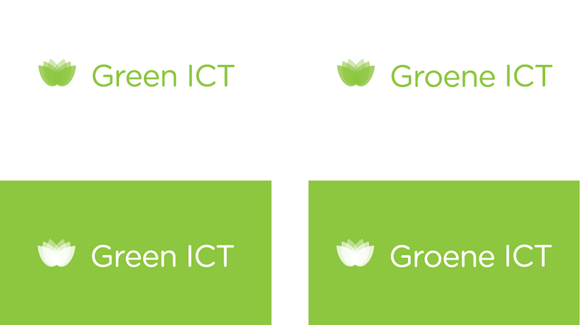 Culture and Media - Cultuur and media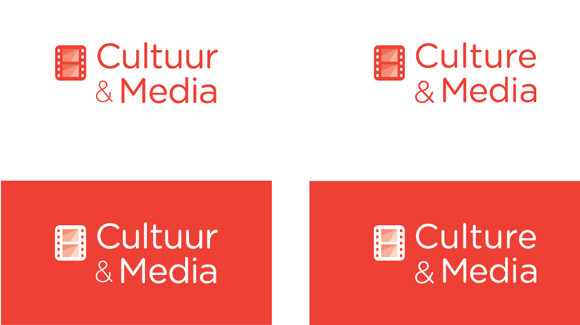 eHealth - eZorg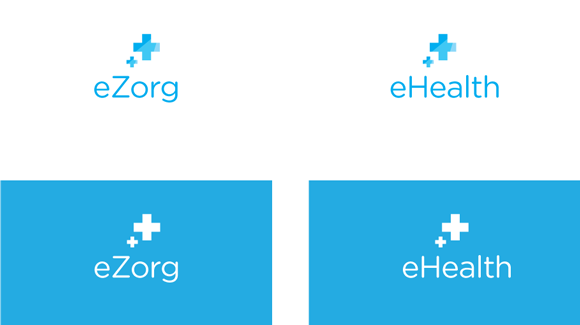 Mobility and Logistics - Mobiliteit en logistiek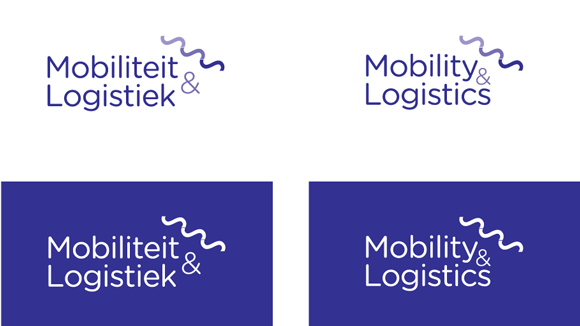 ---